Some tips to help with your move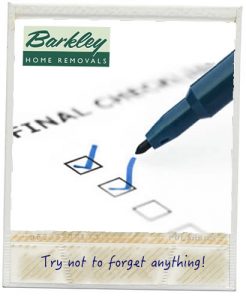 Moving house is right up there in the top most stressful activities you can undertake. It doesn't seem to matter what size house you're moving from – big or small – it's the same. A home move is a disruption to your life which makes it stressful and it will affect the whole family.
It's doubtful that there are too many people can honestly say they enjoy moving – the end result is great if you're moving in to your dream home – but all the packing and unpacking is very disruptive. We can help alleviate the stress of packing by doing it all for you if you so wish.
Once we've moved you in to your new home, you'll start establishing your new routine – until it's fully implemented, try to retain as much of your old routine as possible to keep stress levels down, especially if you have children.
One of the major stress factors when moving will be the financial element which is probably the largest you have to deal with in your life, add that to all the uncertainty it will affect you until it's all done and dusted.
Another factor is that normally private aspects of your family life become less private during the moving process when dealing with solicitors, mortgage companies and removals companies.
Barkley Home Removals offer our full discretion and considerate approach when dealing with your move – we're here to help!
Suggested checks
Here are some suggested checks you should make prior to your moving day.
Utilities and Services
Inform utilities such as electric, water, gas, telephone and internet company
Arrange disconnection and/or new or re-connections
Post
Organise mail redirection with the Royal Mail
Valuables
Organise special instructions and procedures for valuable or private items
Insurance
Notify and check insurance details and policies
Make sure you..
Clear your loft space
Get advice if current/new property has been or will be unoccupied for a time.
Disconnect hi-fi, computers and specialist equipment
Leave details regarding alarm systems, stop and shut-off valves
Dispose of old engine oil, refrigerators or unwanted items
Mark dangerous substances or liquids clearly
Check property and land for unsafe situations and protect
Organise trades appropriately
Consider skip hire rubbish disposal and ensure clear on move day
Ensure neighbours are fore-warned about any access difficulties
Get permissions, cones or permits for parking, loading and unloading
Make arrangements for children
Protect floor areas
Plan any carpet lifting, fitting or refitting
Dismantle garden equipment, structures or frames
Leave fixtures and fittings safe
Dismantle/refit aerials, masts or satellite dishes
Leave property secure if unattended
Make arrangements for trailers, boats, cars or caravan
Pack boxes with care and label contents
Pre-organise essential telephone contacts and shops
Make arrangements for pets
Arrange for a cleaner or handyperson to deal with problems