Latest technology tracking systems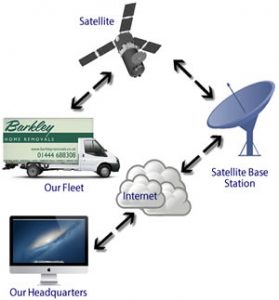 Every removals van in our fleet uses GPS vehicle tracking which enables us to know exactly where each vehicle is 24/7.
One of the surprising benefits of GPS vehicle tracking is the savings which our customers can benefit from via the efficiency savings we can deliver by increasing productivity, reduced journey times etc.
Our GPS vehicle tracking system helps us use the most efficient routes which reduces our fuel consumption, idling and the additional CO2 emissions.
When operating a busy removals fleet it is essential for us to know the exact location of each vehicle at any time, this in turn brings peace of mind to you the customer – you are safe in the knowledge that your precious cargoes are being monitored.
Barkley Home Removals want you to rest assured that we are on the case in terms of efficiency and security when dealing with your move.